Concrete and cast stone manufacturer and distributor Amber Precast has taken Clearbell Property Partners II's warehouse at its Davy Markham site in Sheffield.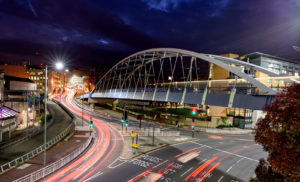 The company has taken a 10-year lease on the 75,000 sq ft facility, which is currently undergoing refurbishment at present, with a new roof being installed to improve its energy efficiency.
The warehouse is located off the Sheffield Parkway, near to the city centre and close to the M1.
Dominic Moore, head of ESG and asset management at Clearbell Capital, said: "There continues to be strong need for industrial and logistics assets, with many manufacturers and online retailers seeing steady demand.
"Landlords that have maintained flexibility in their warehouse space will likely see demand uphold in the market."
Clearbell was advised by Commercial Property Partners. Amber Precast was not advised.