Warehouse REIT has acquired the air cargo centre at Glasgow International Airport, from Airport Industrial Nominees Limited for £11.1 million.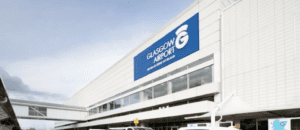 The 150,000 sq ft estate is adjacent to the Airport and arranged across two detached purpose-built warehouses. It houses eight units let to five separate occupiers such as Nippon Express, PJH Group and Alpha LSG.
The estate generates a total net passing rent of £788,086 per annum, equating to less than £5.50 psf average rent. The property is held by way of a ground lease from Glasgow Airport Ltd, which expires in 2148.
"The Air Cargo Centre in Glasgow is an exciting acquisition, highlighting our focus on buying well located warehouses close to important infrastructure hubs," said Andrew Bird of Tilstone. "There remains a constrained supply of airport related warehouses and yet the purchase continues to represent an investment value less than the cost of replacement."
UKCM acquires Midlands distribution warehouse portfolio for £85.4 million