JLL is expecting a "wave of demand" for warehousing as grocers increase online shopping capacity.
According to the ONS online sales as a proportion of all retailing reached a record high of 22.3% in March 2020 as consumers switched to online purchasing during the pandemic.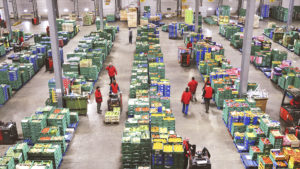 Overall online retail sales accounted for 22.3% of all retail sales compared to 18.6% a year ago.
Online spend for groceries increased to a 5.7% share of total grocery spend and – reacting to the figures – JLL said it was expecting the shift online to continue further in the UK.
Furthermore, it said that given the low penetration rate for grocery, there was considerable potential for a sustained uplift in online grocery spending.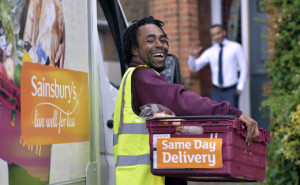 Ed Cole, head of UK logistics, JLL , said: "During the Covid-19 lockdown, many consumers will experience the ease and convenience of grocery shopping online, despite the capacity constraints retailers have experienced against the recent surge in demand.
"As we emerge from the immediate turbulence of Covid-19, we fully expect that this shift to online for grocery and other high demand products will drive a further wave of demand for a range of logistics facilities, including large fulfilment centres, parcel hubs and last mile depots."
Omni-channel grocers predominantly fulfil orders by picking from stores but JLL forecasted that growing online sales would encourage more demand for dedicated warehousing.