David Wells is to take over as chief executive officer of the Freight Transport Association when Theo de Pencier retires at the end of April.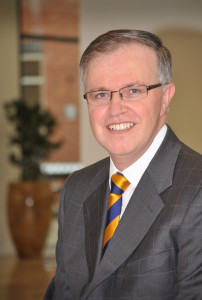 Wells joined the FTA in 2009 as finance and IT director and has subsequently taken on additional responsibility for the association's vehicle inspection service, training and the tachograph analysis service.
Association president Ian Veitch said: "With his extensive business and management experience David emerged as the outstanding candidate to become FTA's CEO. He clearly demonstrated his knowledge and understanding of the freight industry and the logistics sector from both a policy and commercial aspect.
"Following a strong performance in 2014, FTA is in an excellent position to invest as we move forward. With a record number of members the Board has every confidence in the future under David's leadership."
Theo de Pencier will continue as chief executive until the end of April 2015. He will work together with David Wells during the first few months to ensure a smooth transition.
Wells said: "There are big challenges and changes facing the freight industry including driver shortage, road investment and the impending general election. It is important for me to continue the work FTA does in support of our members and I will strive to build on the success and reputation of the Association incorporating the priorities of the freight and logistics sector."