Home Retail Group has agreed to sell Homebase for £340 million to Wesfarmers, which already owns the Bunnings DIY chain in Australia.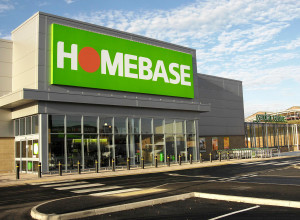 Bunnings managing director John Gillam said: "The acquisition is the first step in building a further growth platform for Bunnings with additional planned investment of approximately £500 million in the Homebase team and assets to build a new Bunnings-branded business over three to five years. We will combine essential local elements with the best of Bunnings to bring customers in the UK and Ireland an exciting new home improvement and garden offer."
Homebase reported revenue of £1,461.2 million for the 12 months ended 29 August 2015 and currently has 265 stores.
John Coombe, chairman of Home Retail Group, said: "Following completion of this Transaction, the Board will remain focused on the continuing transformation of our Argos business and the options for delivering shareholder value, supported by a strong overall financial position."
The deal could open the way for Sainsbury's to renew its bid for Home Retail Group. It has until 2nd February to decide if it wants to launch a new bid, and last week it produced a document "Accelerating our strategy for growth" setting out the reasons why it believes a takeover of Argos makes business sense.
This pointed to the benefits of optimising the use of combined retail space, together with combining the delivery networks for delivery to store or home for food, clothing and general merchandise.