Property developer Barwood Capital has acquired 13-acre site known as 'Super G' for £3.2 million at Whistler Drive, Castleford in Leeds.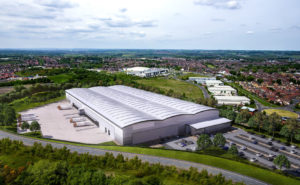 It is a joint venture with the BA Pension Fund and development manager Tungsten Properties to speculatively build a 258,000 sq. ft warehouse.
Works are due to start on site in August 2018. "We have now received a detailed planning consent and look forward to delivering a high spec, state of the art warehouse for West Yorkshire," said Barwood Capital director Ed Henson.