British retailer WHSmith has chosen Menzies Distribution to handle its UK store distribution.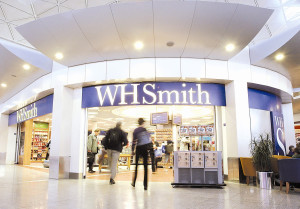 In a three-year contract Menzies will operate out of three WHSmith Distribution Centres located in Birmingham, Swindon and Dunstable. It will also deliver to the retailer's stores from its own depots.
Menzies has added 80 vehicles to its fleet for the contract, from 18 tonne rigids to 44 tonne tractor units and trailers.
"Our experience of working with Menzies Distribution to date has been excellent and we had a strong desire to extend this quality of service and flexible approach to the rest of the UK, which was a major factor in choosing Menzies," said David McKinlay, supply chain director for WHSmith. "We have been very pleased with the transition of the business across to Menzies and we look forward to working in close partnership to make further supply chain improvements together using their strong depot infrastructure and experience."
Managing director of Menzies Distribution, Paul McCourt said: "This is a very significant milestone in our journey to establish Menzies Distribution as a serious player in the UK's retail logistics market. As a business that three years ago was largely about delivering newspapers and magazines, we are delighted now to be delivering national retail logistics for one of Britain's biggest and best-known high street retailers."