Eddie Stobart has been officially renamed and William Stobart has stepped down as a director as the company moves towards its flotation on the AIM market. The first day of trading is expected to be 25th April.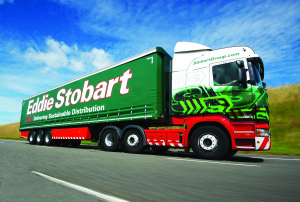 Although the company has traded as Eddie Stobart Logistics since being separated out of the Stobart Group, its official name was Greenwhitestar UK plc. It has now been renamed Eddie Stobart Logistics plc.
William Stobart is one of four directors that have stepped down ahead of the flotation. The others are Ian Duncan, Saki Riffner, and Ben Whawell.
The new directors of the company are chief executive Alex Laffey, CFO Damien Harte, Stephen Harley and chairman Philip Swatman.
The flotation is expected to raise £130 million for the company. The company intends to use some of the money to complete a bolt-on acquisition to complement its activities in the e-commerce sector.
The flotation values the business at more than £550 million.