Women in supply chain, along with most industries, have a lower salary expectation than men.
Norrie Johnston Recruitment (NJR) asked women on its database what their average salary expectations were. Results from a survey show that on average men expect £120,000 per annum in a senior executive role in the supply chain and procurement industry, while women expect just £100,000.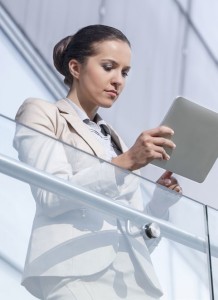 And a second report, The Salary Guide and Procurement Insights Report 2015, put together by the Chartered Institute of Procurement & Supply and HAYS Recruiting experts in procurement, shows that in an advanced profession – women are earning on average 15 per cent less than men, which is £10,300 in monetary terms.
This report said that although there is a "continued trend" for women to have lower salaries than men, they found that a "larger proportion of survey respondents studying towards MCIPS (Member of the Chartered Institute of Procurement and Supply) were female".
NJR have put together a guide that incorporates advice from successful women. Dr Sue Black, award-winning computer scientist and tech figure head, said in the guide: "When it comes to salary negotiations, aim high. For some jobs – typically experienced-hire positions – you'll be asked about your salary expectations. Find out what a typical salary would be for the job in question, then ask for ten per cent more. This is particularly important when you're starting your career – the difference of a few thousand when you're 21 can turn into 20, 30 or 40 thousand difference later in your career."