The World Bank's Board of Executive Directors approved a US$400 million development financing agreement to enhance the performance of the logistics and transportation sectors in Egypt. 
The Cairo Alexandria Trade Logistics Development Project will implement a railway bypass to the congested Greater Cairo AREA (GCA) railway corridor.
The bypass will allow freight trains between Alexandria Sea Port and The Dry Port, to be constructed on the 6th October, with an alternative route to the west of Greater Cairo.
The operational bypass will also allow 15 container trains per day by 2030, and as demand increases, 50 trains by 2060 to this dry port. Additional freight trains will flow between the Alexandria Port, Upper Egypt, and the Red Sea.
The transportation industry is the second largest emissions producer in Egypt, after the energy sector, contributing to 19% of carbon emissions, according the the World Bank.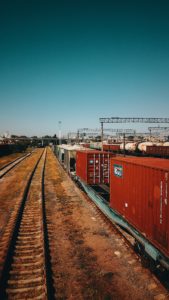 The Bank estimates the project will reduce greenhouse gas emissions by 965,000 tons over 30 years.
Marina Wes, World Bank Country Director for Egypt, Yemen, and Djibouti said: "This operation is part of a wider set of efforts dedicated to offering timely and comprehensive support to Egypt's economic development and climate change plans."