XPO Logistics has chosen Michelin to provide a tailored tyre management service for about 80 per cent of its 17,000 strong European truck fleet.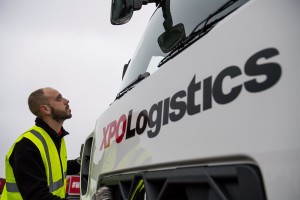 The three year deal extends an existing relationship which covered 9,000 vehicles – some 90 per cent of XPO's fleet in France plus all trucks and trailers in Poland and Romania.
Now Michelin will take responsibility for 100 per cent of the French fleet, while also adding 2,300 new assets in the UK, 200 in Portugal and 50 in Luxembourg.
Luis Angel Gomez, managing director–transport, XPO Logistics Europe, says: "Michelin solutions is recognised within XPO as being a strategic-level supplier that supports our long-term business goals. Their solutions are creative, flexible and proactive. This contract extension is our recognition of a job well done, and we're confident that their solution will help to unlock even greater efficiencies over the next three years."