XPO Logistics has denied claims made against ASOS about the treatment of workers at a Barnsley DC run by the logistics company.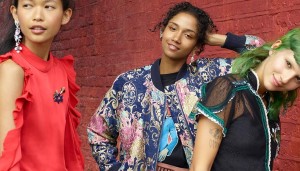 Media company Buzzfeed accused the online retailer of "exploitative contracts, an overbearing security regime, and stressed workers" after an investigation into the treatment of workers at the XPO-run Barnsley warehouse.
XPO have denied all allegations made about the facility. A spokesperson from the 3PL said: "We are disappointed that false allegations continue to be made about the Barnsley warehouse. It is our mission to create a safe and healthy environment and we have an independently elected colleague forum in place to ensure we are maintaining these standards.
"To correct the record, the number of comfort breaks an employee takes is not a factor in evaluating performance. We are also fully compliant with the national minimum wage and national living wage, and do not employ anyone in our warehouses on a zero-hours contract. We invited the independent public body ACAS to review our annualised hours scheme before we implemented it and were met with approval.
"We are incredibly proud that over the last two years we have created close to 600 new jobs in Barnsley. The wellbeing of the team working in Barnsley is very important to us. As such, we have an onsite occupational nurse, a physiotherapist and have recently invested £3m in a cooling project to improve temperatures in the warehouse during the summer period."
GMB, the union which represents some of the Barnsley workers, has criticised ASOS following the allegations.
"These reports show that employment at ASOS is not only stressful, invasive, and deeply exploitative but is also hazardous to workers' health. Ignoring the concerns of GMB members has now become downright dangerous," said Neil Derrick, GMB regional secretary. "Health and safety issues, round the clock, in-your-face surveillance, impossible targets and unfair contracts have created a damaging, anxiety-ridden workplace and our members have been under the cosh for too long.
"GMB calls on the Business Select Committee to investigate these incidents as a matter of urgency before any more harm can be done to the workforce at ASOS."
Logistics Manager has invited ASOS to comment, and is awaiting a reply.