XPO Logistics is to expand its Drive XPO mobile app to Europe, following its primary launch in North America.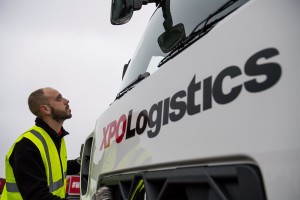 The app is designed for carriers, and real-time visibility across transport.
The technology displays load postings in real time, with details such as origin, destination, freight type, timing and shipper, as well as special handling or equipment needs. While en route, carriers use the same app to become more efficient with refuelling, layovers, traffic avoidance and other daily decisions.
"Drive XPO's smart, self-learning algorithms, pricing tools and market analytics will bring a new level of efficiency to our brokerage operations," said Luis Gomez, managing director of transport, XPO Logistics Europe. "The technology enables greater connectivity with our carrier network and elevates customer service through digital track-and-trace and e-documentation."
XPO's development of supply chain innovations is accelerated by a cloud-based ecosystem and an annual technology investment of over $450 million. Its apps are available for iOS and Android devices from the App Store and Google Play.