XPO Logistics has said the industry as a whole has a 'critical role to play' throughout the COVID-19 pandemic.
In a statement a spokesperson for the 3PL said: "Protecting the health and safety of our employees is XPO's top priority.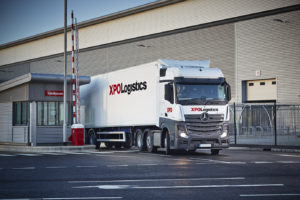 "We're following the instructions of national authorities across Europe, including hygiene rules and safe distance measures, and we're providing additional protective equipment whenever possible.
"Our industry has a critical role to play to deliver life's necessities in this unprecedented situation."
Earlier this month Kuehne + Nagel sold its drinks logistics, food services and retail and technology businesses in the UK to XPO Logistics. These operations generated a turnover of approximately CHF 750 million (£615.2 million) in 2019 and employ some 7,500 employees.