Kuehne + Nagel is to sell a major part of its UK contract logistics portfolio to XPO Logistics.
As a result of the sale XPO will acquire the former drinks logistics, food services and retail and technology businesses of K+N. These operations generated a turnover of approximately CHF 750 million (£615.2 million) in 2019 and employ some 7,500 employees.
K+N will retail its activities in aerospace, government and pharmaceuticals. These are amongst the Group's scalable leverage areas.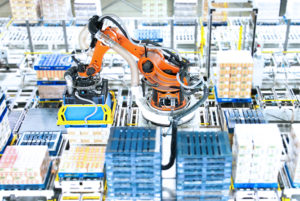 Dr. Detlef Trefzger, chief executive of K+N, said: "One year ago, we first announced the strategic review of our contract logistics business to improve profitability and focus on our core, scalable solutions.
"We have now reached a major milestone in this effort, having secured an agreement to sell significant non-core assets in the UK. With XPO Logistics, we are pleased to have found a good new home for our customers and employees."
Both parties have agreed not to disclose financial details.
K+N said the transaction is subject to customary closing conditions including merger clearance by the competent competition authorities. It expects the transaction to close in the second half of the year.
In January XPO Logistics had said it was reviewing "strategic alternatives" which include the possible sale or spin-off of one or more of its business units.
For an in-depth look at the UK 3PL market Logistics Manager's 2019 survey of the Top Third Party Logistics Providers is now available.