XPO Logistics has said it is reviewing "strategic alternatives" which include the possible sale or spin-off of one or more of its business units.
It said there was no set a timetable for completion of the review process and it not determined which, if any, business units would be sold or spun off. However, it said it does not intend to sell or spin off its North American less-than-truckload unit.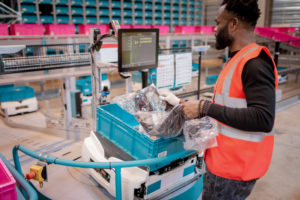 Chairman and chief executive officer Bradley Jacobs said: "The share price has increased more than ten-fold since our investment in 2011. Still, we continue to trade at well below the sum of our parts and at a significant discount to our pure-play peers.
"That's why we believe the best way to continue to maximise shareholder value is to explore our options, while remaining intensely committed to the satisfaction of our customers and employees."
David Kerstens, equity analyst at Jeffries, said: "We think there will likely be healthy interest in XPO's assets under review, as the fragmented logistics industry is expected to continue to consolidate.
"DSV Panalpina has emerged as one of the leading consolidators, after the takeovers of UTi and Panalpina, and its new chairman recently earmarked road freight as the area for further expansion. Maersk recently confirmed its strategy to grow land-based container logistics from 25% to 50% of revenues through bolt-on M&A, focusing on supply chain management, container truck freight and warehouse capacity."