XPO Logistics has been named as the carrier for equipment used at all European stages of the Swatch Freeride World Tour 2016. The skiing competition will begin in Andorra on 23rd January 2016.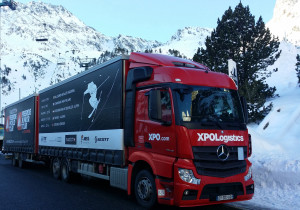 Jim Arlan, logistics manager for the Swatch Freeride World Tour, said: "XPO's ability to adapt to the logistical constraints of high-altitude resorts, using appropriate equipment and drivers who understand our challenges, also made a difference. We trust them entirely."
"XPO Logistics has developed unique expertise in transport and logistics services for events, including major sporting competitions," said Adil Houem, head of event transport and logistics at XPO Logistics Europe.