XPO Logistics has won a contract with craft beer company BrewDog.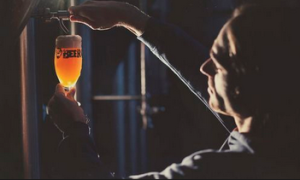 XPO will be responsible for the drinks company's temperature-controlled warehousing for its craft beer at a multi-user 125,000 sq ft in Mossend, Scotland.
"The team is bringing freshly filled bottles, cans and kegs from our production site to the facility in Mossend, where each batch is carefully chilled to a steady 8ºC and then assembled for onward distribution to BrewDog customers and our own chain of over 50 pubs across Europe," said Stephen McCrindle, customer service and logistics manager, BrewDog. "The quality of our product underpins our business, and it's important to us that we are in XPO's experienced hands when it comes to managing our supply chain."
As part of the contract XPO has introduced a system interface between its own enterprise software and BrewDog's to improve stock visibility of kegs, cans, bottles and coasters, order processing speed and accuracy to create a more dynamic supply chain.
Peter Fuller, XPO Logistics' business unit director, said: "The growth trajectory of BrewDog has been phenomenal. The business previously operated on a 'make it and sell it' model using its own shared storage and production facilities, but it has now far outgrown these. We're providing BrewDog with the sophisticated storage and supply chain facilities that a fast-growing company of this size needs."