XPO wins new contract with ADAMA
XPO has won a new multi-million pound contract renewal with crop protection company ADAMA Agricultural Solutions UK. XPO will be responsible for the company's transport and logistics, and will operate from its 200,000 sq ft Derbyshire site.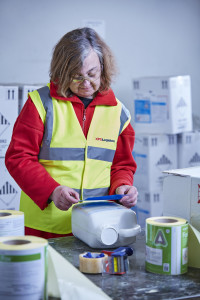 XPO's facility at Amber Park, South Normanton in Derbyshire houses 21,000 pallet locations, from which their fleet will deliver over 200 products to 232 delivery points across the UK.
"XPO has done an excellent job over the past three years and we look forward to continuing to work with their committed team" said Mark Sabine, ADAMA's director, finance and operations. "They understand both the seasonal and weather-related impact on demand, with the latter driving substantial changes in volumes throughout the supply chain."
Brian McDill, business unit director, chemical, manufacturing and shared user solutions, XPO Logistics said: "We provide a dedicated transport fleet with a supporting network of vehicles – with ADR-certified drivers – to ADAMA in response to their specific needs. We understand this highly seasonal business and this means we are well placed to continue supporting ADAMA and other clients in this space."