Yodel has invested in three "super" service centres in Southwark, Livingston and Waltham Cross to help deal with the 4.9 million parcels it expects to deliver each week in the run up to Christmas.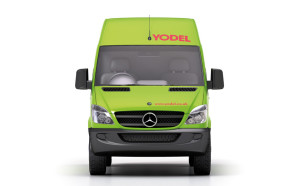 The new sites follow four other larger centres opened over the past year. Together they have increased the company's final mile capacity by 22 per cent. The build is part of a £30 million investment – which includes upgrades to its information technology, mechanical handling and training, as well as its estate.
Dick Stead, executive chairman, said: "These recent investments form part of our structured plan to increase not only capacity, but also the quality of Yodel's service centre infrastructure."
Yodel has established short-term extensions to more than 18 service centres, and opened up two temporary sites over Christmas.
Keith Basnett, Yodel's chief operating officer, said: "We are delighted with the opening of three more strategic sites. These recent site openings strengthen our stamp on the industry, as we continually explore new ways to streamline the delivery process and ensure we can provide a top quality service to our clients and their customers."