Yodel is to launch Inflight which enables customers to amend delivery preferences online or on the Yodel mobile app up to an hour before delivery is due to allow them to tailor their deliveries around their schedules.
Inflight works with Yodel's Xpect service, which already provides customers with a two-hour delivery window. The new additional features will allow customers to easily send the carrier instructions even after parcels have left the retailer's check out environment.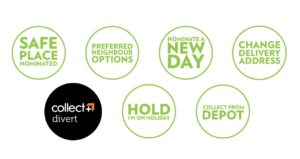 Yodel will send a notification to the customer as soon as their parcel is received into its network, advising them of the Inflight options available to them. This includes: selecting a safe place where parcels should be left if no-one is home, nominating a neighbour to receive parcels, change of delivery address or change of delivery day.
Likewise, customers can redirect the package to one of over 7,000 CollectPlus Points nationwide or have it held at the nearest Yodel customer delivery depot for collection. There is also a 'Hold, I'm On Holiday' feature, which instructs the depot to keep the parcel for up to three weeks before attempting delivery.
The service also includes an updated driver tracking feature, co-branded with the retailer. This provides a live map of the driver's route, the time slot for the delivery, and a stop countdown, so customers can see how many deliveries will be made before the driver reaches their address.
The service is to be rolled out at the start of 2019.
"We've been trialling Inflight over the summer and the feedback from our customers has been hugely positive. The features increase the rate of delivery success on the first attempt and lower the number of calls into our contact centre, helping us improve customer satisfaction and be more efficient," said Shop Direct group operations director Phil Hackney.