Yodel is recruiting 7,000 part-time and full-time staff across the UK in preparation for this year's peak Christmas period.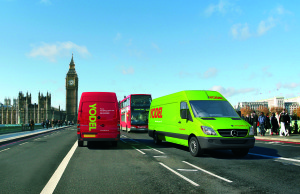 It will recruit more than 800 directly employed drivers who will be provided with Yodel branded uniforms and a liveried van.
It is also looking for around 3,000 owner drivers, who will be required to provide their own vans. Both sets of drivers will be based at local service centres.
A further 3,000 self-employed couriers, will also be joining the company, using their own cars to deliver and collect smaller parcels from customers.
Self-employed couriers are based from home and carry out deliveries in their own neighbourhood. Couriers' hours are more flexible.
Many of the roles are expected to become permanent owing to increase in Yodel's client base and growth in parcel volumes.
Dick Stead, executive chairman of Yodel, said: "Our recent research has shown that the 2015 Christmas period is set to break the mould once again, with nearly four times as many people planning to take advantage of the Black Friday online promotions. Our recruitment and training will support this increased demand and ensure that both our retail clients and shoppers have an enjoyable Christmas."
Yodel said it had spent the first half of 2015 optimising its network to cope with the Christmas demand, including opening new strategically placed 'super' service centres. It has also invested in IT, mechanical handling, sorting equipment, training and fleet to improve operational processes and efficiency.