Online fashion retailer Zalando has chosen TGW Logistics to implement a STINGRAY shuttle warehouse, over nine kilometres of energy-efficient conveyor equipment and a picking warehouse at the company's logistics centre in Lahr, Germany.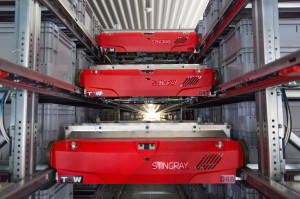 "We are delighted that Zalando opted for a TGW solution," said Markus Augeneder, managing director of TGW systems integration in Wels. "Sustainability has been at the heart of the design and will be achieved through the use of TGW Commander Controls and an intelligent energy management system.
"Furthermore, our post-installation service package will ensure Zalando's new centre runs smoothly and remains up-to-date after commissioning."
Operations will begin at the end of 2016.