The October 2016 edition of Logistics Manager is now out in print and online. It is also available on iPad and Android.
A better network
The rapid changes in the demands being placed on logistics operation mean that optimising the logistics network is an increasingly difficult challenge, Understanding the key levers and how they relate is critical. But finding the right starting point is vital.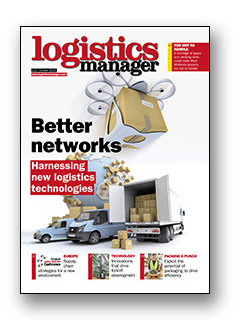 Packing a punch
Packaging has the potential to drive efficiency way beyond the warehouse, but mistakes can be devastating. We examine the opportunities and the challenges.
Technology under the microscope
From data analysis and semi-automation, to electric vehicles and high performance batteries, technology in the forklift truck market is evolving. We explore some of these new developments.
Focus on award winning supply chains
The European Logistics & Supply Chain conference will highlight the achievements of the winners of the 2015 Supply Chain Excellence Awards, with presentations from some of the winning teams.
Automation on show
The rise of e-commerce is driving demand for more automated and semi-automated systems and the impact was clear to see at the IMHX exhibition last month.
An all time high
A shortage of space and climbing rents could make the West Midlands too hot to handle.
Suits you sir!
With a half of all take-up transactions being design and build what does this mean for occupiers?
---
Click here to subscribe to the print edition of Logistics Manager