Subscribe to Logistics Manager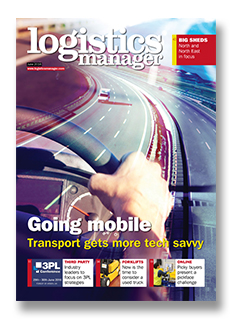 Logistics Manager magazine is published 12 times a year (2 digital exclusives) to keep up to date with all the current news, project updates, industry movers and insight relevant to you.
Logistics Manager is available as a free resource for UK-based logistics end-user practitioners only (e.g. those within retail, manufacturing, food and drink, FMCG  and CPG, technology, engineering, healthcare, pharmaceutical, energy, utilities, public and third sectors), saving £104.99 per year on the published rate, so please note that all requests for free subscriptions are subject to approval. If you are based outside of the UK, you can still subscribe and save up to 30%.
For all other professionals interested in receiving Logistics Manager, including those outside of the UK, such as providers of product and/or services to the logistics industry, agencies, consultants, property developers and media owners, you can subscribe and save up to 30%.
Not sure if you qualify for a free subscription? Sign up to request a free subscription and we will be in touch.
Get Logistics Manager at your fingertips – get the app: