Tesco has deployed Microlise Telematics across its entire central European trailer fleet. The international supermarket retailer is implementing journey management and trailer tracking on 940 trailers in Hungary, Slovakia, Poland and the Czech Republic.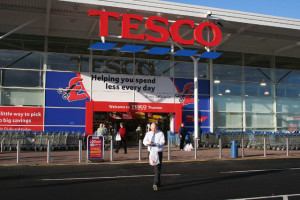 "Being able to track journeys and identify how the routes we have scheduled are unfolding, compared with how we planned them, is fundamental to our adoption of Microlise in central Europe," said John Steventon, primary operations manager Europe, Tesco. "The technology will enable us to understand how to improve our logistics efficiency and ultimately provide the best service for our customers, while keeping our assets safe."
The European project is part of Tesco's 'reorganisation programme' which aims to centralise the way journeys are planned.
Tesco has upwards of 6,900 stores across the globe, and employs almost 500,000 people.
Tesco partners with the British Forces
The supermarket retailer has partnered up with the British Forces Post Office (BFPO) to help send parcels overseas to military personnel.