Defence and infrastructure contractor Landmarc Support Services has awarded a five-year, £2.5 million contract to Briggs DLS (the defence branch of Briggs Equipment).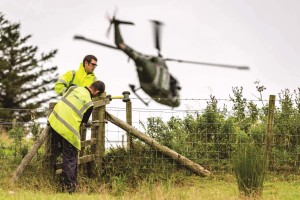 Briggs will be responsible for 1,000 machines at 156 sites across the UK. Ground care equipment, generators and auxiliary power units, tractors road-going and agricultural trailers, construction equipment, excavators, road rollers fuel bowsers and small power tools will be included in the fleet.
The contract was awarded after Landmarc secured a government contract worth £322million to provide services to support Britain's Armed Forces.
"We are delighted to be working with Landmarc, which has an enviable reputation for ensuring that the MOD's training facilities are safe, effective and sustainable," said Alex Russett, commercial manager at Briggs DLS.