20 UK drivers have decided not to renew their contracts with UK Mail after the company made changes to pay.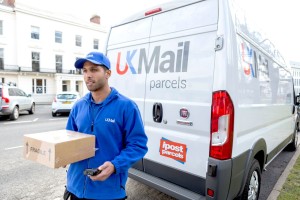 GMB, the union representing the 20 drivers, claimed that UK Mail forced drivers to accept a pay cut of £2,000. It also said that after the 20 drivers refused to accept a cut, they were "sacked" by the DHL-owned company.
A UK Mail spokesperson said: "For DHL globally, cooperating with independent, self-employed subcontractors is common practice, built on long-term collaborative partnerships. In line with our corporate values, we operate with integrity and comply with all local market legislation. UK Mail is no exception – the company enjoys long-standing relationships with its body of self-employed last mile delivery couriers and strives for fair compensation based on payment per delivery stop.
"Due to the booming e-commerce business and the significant increase of parcel volumes handled by UK Mail, we review the earnings of our self-employed drivers on a regular basis. This is essential to ensure we are able to offer our customers the competitive prices they demand. While we are confident that due to the increase in volumes our couriers are carrying, they will continue to see their average earnings increase, a small number of drivers have opted not to renew their contracts under the new terms".
The GMB has said that it has written to UK Mail demanding an urgent meeting.