Deutsche Post DHL increased operating profit by 40 per cent to €752 million in the second quarter despite a 3.5 per cent fall in revenue, leading CEO Frank Appel to describe it as "the strongest second quarter in our company's history".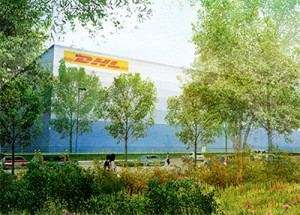 Group EBIT was up from €537m to €752m on revenue of €14.2 billion.
"Our successful business performance and the strong increase in operating profit we achieved in the second quarter demonstrate that we took the right decisions and made the right investments in 2015, a year of transition, to set the stage for improving our profitability this year and in the years to come," said Appel.
EBIT declined by 14.3 per cent to €102m in the Supply Chain division, mainly as a result of €16m restructuring costs which are part of the division's optimisation programme. Revenue was also down owing to currency effects, lower fuel surcharges, and a change in revenue recognition at NHS Supply Chain. Adjusting for these factors, revenue rose 4.4 per cent. New contracts totalled €296m.
The group said: "The goal is to increase the margin in the Supply Chain division to between 4 per cent and 5 per cent by 2020 by increasing standardisation, improving efficiency and better leveraging economies of scale in the global business."
The Global Forwarding Freight division increased EBIT by 72.5 per cent to €69m despite a 9.3 per cent fall in sales to €3.4 billion. The group said the market environment was still weak, but apart from that, the main reason for the revenue decline was the division's selective market strategy. The improved earnings were the result of measures initiated last year to improve profitability.
The Express division again performed strongly, with revenue up two per cent o 3.52bn and EBIT up 1.7 per cent to €420m. "This strong performance was once again driven by solid growth in the international time-definite shipments business, where daily volumes rose by 8.2 per cent in the second quarter compared with the prior-year period. At the same time, Express focused on disciplined yield management."
Strong growth in e-commerce meant that revenue in the Post – eCommerce – Parcel division increased by 7.8 per cent to €4.0 billion in the second quarter.
For the first half of 2016, group revenue fell by 4.8 per cent to €28.1 billion, but operating profit climbed by 29.3 per cent to €1.6 billion.