Four out of five European online shoppers are willing to "exceed minimum order thresholds if it qualifies them for free delivery or collection", a study by JDA and Centiro has found.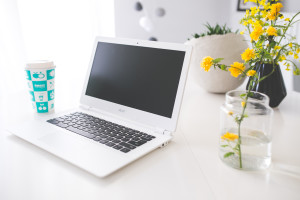 The report, entitled 'JDA/Centiro Customer Pulse Report Europe 2016', also found that 63 per cent of respondents would change retailers if they had a bad experience with an home delivery or click and collect service.
The UK was found to be the least tolerant of the European countries surveyed, with 74 per cent likely to switch retailers.
"The growth of online retail shows no sign of slowing down – with retailers competing ever more aggressively for sales and offering an increasing array of fulfilment options," said Jason Shorrock, vice president, retail strategy EMEA at JDA. "Delivering a high level of service in an efficient and profitable manner remains a challenge for many retailers.
"As our research shows, last-mile issues continue to negatively impact the customer experience and customers are more willing to go elsewhere if their expectations aren't being met.
"The good news for retailers is that customers appear to be willing to exceed order thresholds if it qualifies them for free delivery or collection."
Click & Collect
Half of the European shoppers asked had experienced a problem with an online order over the past year. This has made way for an increasing popularity in Click & Collect.
49 per cent of those surveyed said they had used Click & Collect over the past year – demonstrating a growth of 17 per cent since 2014.
Returns
The research shows that 30 per cent of European online adults return products purchased online twice in an average year – 25 per cent return items three or more times.
"Processing online returns continues to pose an operational and financial challenge for retailers," said Niklas Hedin, CEO of Centiro. "At the same time, the returns experience is having an increasing influence on who consumers shop with online.
"A significant number of customers are now buying multiple items online with the intention of sending back those they don't want.
"It will become increasingly important for retailers to identify these 'serial returners' – so they can better tailor their returns offering and use it as a source of greater customer engagement."