84 per cent of pharmacists in the UK have seen an increased demand for the home delivery of medication over the past year, according to research by CitySprint.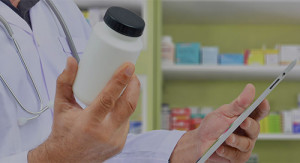 The research also found that 57 per cent of pharmacists in the UK are either unclear about legislation surrounding the delivery of medicines to patients' homes, or are not aware of whether there is legislation at all. More than three-quarters of pharmacies (91 per cent for independent pharmacies) now offer home deliveries.
"Pharmacies are under unprecedented funding and regulatory pressures – and the growing demand for home delivery can be an increasing drain on resources if not managed effectively," said Darren Taylor, chief development officer, CitySprint. "Although pharmacists should have oversight of home delivery services, managing all aspects of the offering is not sustainable for expert staff members that could be adding value elsewhere in the business.
"It's also evident from our research that the legal obligations around pharmacy-to-home deliveries are far from clear cut for pharmacists. It is vital the security of the medicine supply chain extends to home delivery and, as this responsibility remains with the pharmacist, we are calling on the industry to work together to provide clearer guidance in this area."