UPS chief executive officer David Abney is taking over as chairman of the group from Scott Davis who is retiring.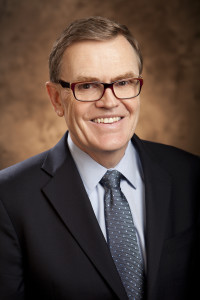 UPS has also created a new lead independent director position with William R Johnson, a former chairman, president and CEO of the H J Heinz Company, taking the role.
"Our decision to combine the roles of board chairman and CEO is a result of thoughtful consideration of the board's leadership structure. This change will improve strategic alignment and support the company's ability to deliver value through profitable global growth, operating efficiency, customer satisfaction, and continuous improvement," said Johnson.
"David Abney's leadership on our board, combined with many years of distinguished UPS service and a strong track record as CEO have prepared him to fulfil the role of both chairman and CEO."
Prior to his appointment as CEO in 2014, Abney served as chief operating officer, overseeing logistics, sustainability, engineering and all facets of the UPS transport network. Earlier in his career, Abney held the position of president of UPS International, driving the company's strategic initiatives to increase its global capabilities.
"Leading UPS into the future is a great honour, and I thank each and every UPS employee, our Management Committee, and our Board for the trust placed in me every day," said Abney. "Continued international expansion, global e-commerce acceleration and growth in specialised markets present endless opportunities ahead, and it is a privilege to steer UPS to continued success."