Sportswear company The Adidas Group has chosen Knapp to automate its new e-commerce facility based in Rieste, Germany.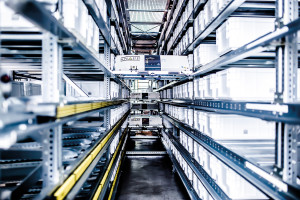 Knapp's OSR Shuttle technology will be implemented at the site, including Pick-it-Easy Shop workstations
"This project is a prime example of our philosophy of making complexity simple," said Gerald Hofer, CEO of Knapp. "The flexible OSR Shuttle solution provides access at all times to all articles and gives the Adidas Group the independence needed for future business development.
"The entire solution is modularly constructed and can be easily expanded.
"We look forward to the collaboration with the Adidas Group and the successful realization of this all-in-shuttle project."