The air cargo industry needs to be quicker and slicker to prove its worth as a premium service, Chris Welsh, secretary general of the Global Shippers' Forum has told delegates at the International Air Transport Association (IATA) World Cargo Symposium in Berlin.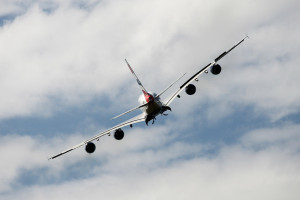 "Shippers are calling for door-to-door shipment time to be cut by a half. That means acceleration and implementation of e-commerce and enhanced communications in providing real-time track and trace systems," said Welsh.
"The announcement by Amazon that it plans to save over US$1bn annually in its air freight bill by starting its 'own account' air freight operations is a wake-up call for the air cargo market that it needs to speed up and demonstrate that air cargo is a premium service by adding real value to customers. It is a clear indication that the air cargo industry must be more innovative and customer-focused."
Globally, air cargo represents more than 35 per cent of international trade by value, equivalent to approximately US $6 trillion worth of cargo shipped each year.

 Despite this, according to the IATA, the air cargo industry has lost its dominance and experienced lower yields in recent years.