Air cargo grew by 2.7 per cent in January, the fastest pace of growth since April last year, according to figures from the International Air Cargo Association.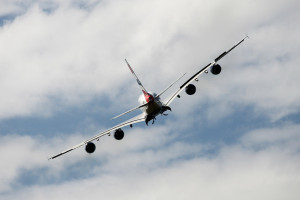 Total freight tonne kilometres in January surpassed the previous all-time peak reached in February 2015. However, IATA warned that the freight load factor fell 1.8 percentage points indicating that yields are likely to come under further pressure.
The Middle East carriers saw the strongest growth – up 8.8 per cent on January last year, while Europe and North America were both up 2.5 per cent. Asia Pacific was up 1.3 per cent.
However, Latin America was down 3.6 per cent and Africa was down 1.4 per cent.
"It is good news that volumes are growing, but yields and revenues are still under tremendous pressure," said Tony Tyler, IATA's director general and CEO.
"Removing barriers to trade is a win-win. It will shore-up the foundations for stronger economies. And an improved business environment for air cargo will help facilitate much needed technology and process investments so that the industry will be an even stronger catalyst for growth and development. A third of the value of goods traded internationally are delivered by air. But the value of air cargo goes much deeper in the prosperity that it creates in supporting jobs and economic opportunity."
Air Cargo. January 2016: Share of total ( per cent)
Asia Pacific 38.9
Europe 22.3
North America 20.5
Middle East 14.0
Latin America 2.8
Africa 1.5