Aldi has submitted a planning application to build a 947,000 sq ft distribution centre in Bedford.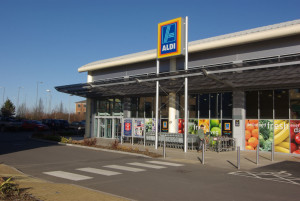 The £75 million site would be the budget supermarket chain's twelfth operational UK distribution centre. The facility would create 400 jobs if approved.
Aldi submitted the planning application following discussions with Bedford Borough Council and developers Gallagher Estates.
"More than half of all UK households now regularly shop with us and many more prospective customers tell us they would switch supermarkets if there was an Aldi nearby," said Matthew Barnes, CEO, Aldi UK and IRE. "This gives us the confidence to continue investing in our operations and infrastructure."
"Our plans are more significant when viewed against the changes taking place in the UK grocery market. At a time when many of our competitors are scaling back, we continue to scale up our operations across the country."