Fulfilment by Amazon delivered over two billion items for its marketplace sellers last year. The fulfilment service delivers products to the customers of independent sellers and brand owners in Amazon Marketplace, a similar platform to eBay.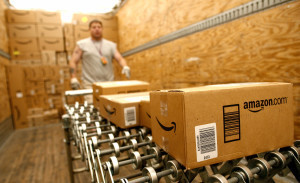 There was a 50 per cent increase in items shipped globally during the holiday period.
"2016 was a record-breaking year in sales worldwide for sellers on Amazon," said Peter Faricy, VP for Amazon Marketplace. "The Amazon Marketplace empowers brand owners and retailers of all sizes, many of them small businesses, to reach customers around the world.
"In fact, according to our economic studies, sellers have created over 600,000 new jobs outside of Amazon."