Follingsby International Enterprise Park Ltd (now NCL1 Ltd), which is majority controlled by Amazon.com, has been given the go ahead for a reserved matters application for a 148,725 sq ft warehouse on Plot B at Follingsby Max in Gateshead in the north-east of England.
The 95-acre site secured planning in 2018 for up to 2.5 million sq ft high bay distribution/industrial space in a range of sizes from 200,000 sq ft up to 1.2 million sq ft (the use of mezzanine space takes the total floorspace up to 2.5 million sq ft).
The newest proposal comprises the development of a single building for storage and distribution uses (use class B8), with a total gross internal area of 148,477 sq ft. Three small ancillary buildings are also proposed on the site including two security huts and a welfare facility/guard cabin, which brings the total gross internal area of floor space on the site to 148,725 sq ft.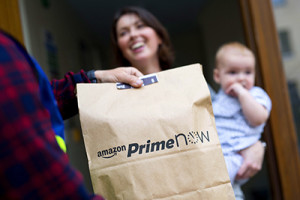 The building would operate as a freight consolidation centre, with HGVs delivering goods from larger storage facilities and vans then distributing these to the nearby area.
Learn more on Logistics Manager
Amazon worldwide turnover hits $9,602 per second in Q1 2020
Amazon linked to Leeds mega shed development
Amazon buys giant Gateshead plot
This development will be the second of two warehouse buildings within the designated built development zone. A separate reserved matters application was approved on 19 March 2020 for the first building on Plot A totalling 2.01 million sq ft. The specification includes up to 28-metre eaves height allowing for high-bay distribution, storage uses together with 24/7 access.
The scheme benefits from up to 15.2 MVA power as well as Enterprise Zone status, which allows reduced business rates as well as recruitment and workforce development initiatives.
A substantial area of green infrastructure which includes landscaping, drainage and ecological habitats has been provided to the east, south and west of the site under the above approved permissions. The highway works to Follingsby Lane, plot entrances and the formation of development plateaus have also been provided under these approved permissions. These infrastructure works have been completed on site under phase 1 of the site development.
The development of plot A on the western half of the site within the built development zone is phase 2 of the site development. The development of plot A is expected to commence on site in May 2020. The development of plot B on the eastern half of the site within the built development zone would be phase 3 of the site development.