Amazon posted a turnover of £7,662.91 per second in the first three-months of 2020, adding that it would spend the entirety of its predicted Q2 operating profit on "getting products to customers and keeping employees safe".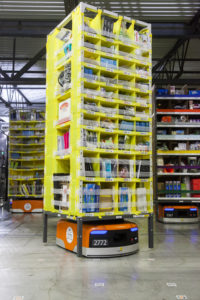 In the three-months ending 31 March, Amazon achieved a turnover of $75.5 billion worldwide, up 26% year-on-year, while operating profit fell 10% from $4.4 billion to $4 billion year-on-year.
Globally Amazon achieved sales of $9,602.25 per second in Q1, while it made an operating profit of $508.75 per second – a 5.29% margin – in the same period.
Jeff Bezos, Amazon founder and chief executive said: " The service we provide has never been more critical, and the people doing the frontline work — our employees and all the contractors throughout our supply chain — are counting on us to keep them safe as they do that work. We're not going to let them down.
"Providing for customers and protecting employees as this crisis continues for more months is going to take skill, humility, invention, and money.
Bezos said that under normal circumstances, in Q2 2020 it would expect to make some $4 billion or more in operating profit, but stressed that these aren't normal circumstances.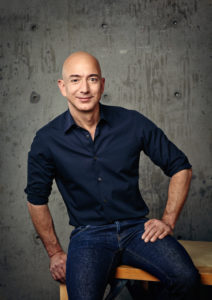 "Instead, we expect to spend the entirety of that $4 billion, and perhaps a bit more, on Covid-related expenses getting products to customers and keeping employees safe."
Learn more on Logistics Manager
Amazon to open delivery station in Cornwall
Amazon linked to Leeds mega shed development
Editor's Blog: The winners (and losers) of post Covid-19 logistics
He said that this would include investments in PPE (personal protective equipment); enhanced cleaning of facilities; 'less efficient process paths" that better allow for effective social distancing; higher wages for hourly teams, and "hundreds of millions" to develop its own Covid-19 testing capabilities.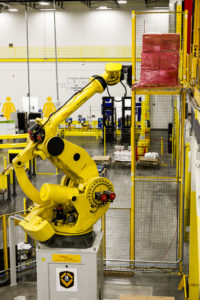 "There is a lot of uncertainty in the world right now, and the best investment we can make is in the safety and well-being of our hundreds of thousands of employees," he said.
During Q1 Amazon said it had procured 100 million face masks and was requiring that they be worn by all associates, drivers, and support staff in its operations network.
Amazon also purchased more than 1,000 thermal cameras and 31,000 thermometers, which it is using to conduct mandatory daily temperature checks for employees and support staff throughout its operations sites.
Operationally, in response to the pandemic, Amazon made over 150 process changes in its operations network, as well as increasing hourly pay by £2 per hour in UK and prioritising the stocking and delivery of essential items such as household staples and medical supplies.