AMHSA members will be highlighting innovations in automated handling and storage at IntraLogisteX in March.
AMHSA is the voice of the automated materials handling industry, and is committed to promoting excellence in in terms of solutions, after sales support, reliability and safety.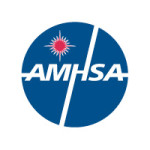 With over 50 members supplying automated solutions, conveyor systems and associated equipment, AMHSA plays a significant role in the drafting of CEN and ISO standards affecting the automated handling sector, maintaining close contact with government organisations.
More and more leading technology suppliers are signing up for the show, which will include a host of special zones and pavilions highlighting different aspects of intralogistics:
There will be a comprehensive seminar programme focusing on critical issues in intralogistics operations.
Demonstration zones will highlight the latest technology in action.
And a special feature for 2015 will be a "Future Zone" demonstrating cutting-edge technologies that will impact on intralogistics in the years to come.
IntraLogisteX takes place at the Ricoh Area in Coventry from Wednesday, 25th March 2015 to Thursday, 26th March 2015.
Click here to visit the IntraLogisteX web site.