Vinesh Patel, operations manager – mobile at Sky, talked about tackling returns at the company's new mobile business on the second day of the Omni-Channel Conference in Central London.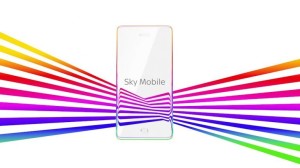 Patel spoke about the "three P rule" applied at the mobile business, which was launched earlier this year.
People:
Having the right people in the right place at the right time.
"We're a big fan of outsourcing," he said. Unipart currently handles distribution and warehousing for Sky, but the company decided to turn to a different company to handle returns, as they are experts in the mobile field. "They give us what we need to deliver the right proposition," said Patel.
He said that the company's returns policy is more aligned to the consumer rights act, and it is aiming to engage stakeholders in the process. He added that in the past a lot of the business may not have been interested in returns, it was something that was dealt with when there was time. "A lot of the business may not be interested in returns," he said. "It's a thing we deal with when we have time."
"Skip forward seven years and returns are at the forefront now."
Process:
Patel also pointed out that designing processes is increasingly important if you want to get returns right. At Sky Mobile, business analysts speak to different areas of the business, so everyone then knows what the company is doing when it comes to returns.
When the Mobile business was launched in March, it monitored returned journeys, calls made by consumers, when returns entered the 3PL process and the general experience. They also looked at how the company triggers refunds and updates systems.
"We've had problems as any new start up would," he said. "But we look at failures – we're continually reviewing."
Performance:
Patel's final 'P' is performance. The company is tracking how it is performing in the returns process. It currently has a 31-day return policy, but it is currently getting items returned within around 10 days.
"That all plays a part in what policy I offer my customer," he said. "It's about identifying and responding to trends. If it's not right for your business don't do it."