Argos is implementing a Microlise transport management system providing live visibility of vehicles and expected estimated times of arrival.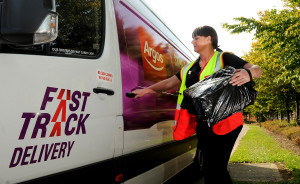 It is installing telematics hardware across the entire two-man UK home delivery fleet.
"Delivering a positive customer experience is an absolute priority for us and customers tell us that being on-time or informing them of any change is really important," said Laurence Garnett, head of home delivery at Argos.
"We are constantly looking to new and innovative tools to help us improve our customer experience. Microlise will be a very powerful solution to help us further improve our high standards for on-time delivery as well as keep customers up to date with the very latest delivery information."