Arla Foods UK, the farmer-owned dairy company, has used the SAP extended warehouse management blueprint and template developed by Rocket Consulting to roll out two new SAP EWM systems.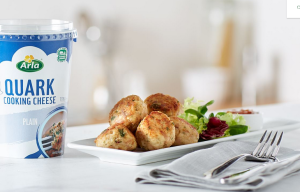 The template was used to drive the implementation of EWM technology at Arla's 'dairy of the future' in Aylesbury and a distribution centre in Hatfield. It has now been used for the DCs at Leeds and Bristol.
"The Aylesbury implementation saw Rocket Consulting work with Arla to roll out the latest technology while also helping us to future-proof our business by developing a roadmap for further upgrades that enables faster delivery and reduces risk," said Colin Fearon, senior solution consultant for warehouse and distribution at Arla.
"Key to the project's success has been Rocket's focus on sharing its technical knowledge and empowering our people so that we are not over-reliant on continual consultancy."
Benefits include transport cost reductions, achieved through smarter stock consolidation processes and accommodating deliveries for multiple suppliers on a single pallet. At the Bristol operation, workforce efficiency and management has improved through improved labour and task allocation across ambient and chilled processes.
The new WMS enabled by SAP's EWM technology improve the efficiency of the distribution centres in Bristol and Leeds due to better handling and increased visibility and traceability of inventory processed and stored.