Asda's end-to-end parcel service 'toyou' has gained four new partners: Ideal Shopping, M&Co, Yours Clothing and MetaPack.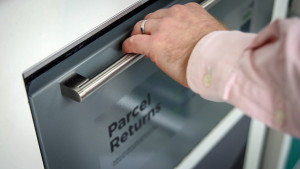 Consumers returning goods from Ideal Shopping, the TV home shopping retailer, alongside clothing chain M&Co, and fashion brand Yours Clothing, will have access to Asda's delivery network.
The fourth partnership with MetaPack, the eCommerce delivery technology company, will provide 'a platform for UK and European retailers to integrate with toyou'.
The toyou service allows consumers to return or collect goods from online retailers at over 600 Asda stores.
"We're incredibly pleased with the response of both partners and customers to toyou," said Paul Anastasiou, senior director business development, Asda. "The service strengthens Asda's reputation for convenience and with huge growth potential, we look forward to building on the first six month's success."
Crawford Davidson, chief marketing officer, Ideal Shopping, says: ". The service is leading the way not only in terms of its parcel tracking innovation, but by making it easier for customers access to connect with online brands, and we're looking forward to growing our partnership over the coming months."