ASOS is accelerating its investment in distribution and logistics to create the capacity to reach £4 billion of net sales, chief executive Nick Beighton said as the company unveiled a 27 per cent increase in first half sales.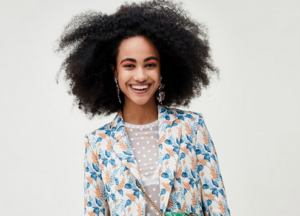 Operating profit at ASOS rose to £29.7 million in the half year to 28th February, rom £27.4m the year before. Revenue was up 27 per cent at £1.16 billion.
Beighton said: "Our customer engagement is going from strength to strength and we've achieved more than a billion site visits for the first time. Alongside our investment in our people and our technology, we are accelerating investment in our distribution and logistics, laying the foundation for £4 billion of net sales, a further step in building ASOS into the world's number one destination for fashion loving 20-somethings."
International sales rose 31 per cent to 716.8m while UK sales were up 22 per cent to £414.5m.
ASOS invested some £95m in its facilities in the first half. Logistics investments include extending its Euro hub, a new US warehouse and increasing capacity at Barnsley. Total capex will be between £230m to £250m in both the current and the following two financial years
"The Euro hub phase two extension is progressing at pace and to plan. Within the first half, handover of the site was completed along with delivery and commencement of installation for the automated storage system. This automated storage system is currently 50 per cent complete and on track for completion before peak trading. Good progress is also being made on the new warehouse management system which will be installed at the start of FY19," it said.
"The new US warehouse has also made significant progress since the start of the financial year. A variety of improvements have been made to the site in addition to the installation of a storage mezzanine and parcel despatch sorter, both of which are on track to being operational by the end of the year.
"Within our UK hub at Barnsley, work is currently underway to increase the stockholding capacity through the construction of an additional mezzanine. This will increase capacity by a further 10 per cent to 22 million units and is scheduled to complete by the end of April. All of these investments will combine to deliver future capacity for £4 billion of net sales," it said.
Warehousing costs increased by 160bps to 9.8 per cent of revenue, it said, due to increased fulfilment mix from Euro hub which is currently a more manual operation, partly offset by efficiencies achieved at Barnsley from automation investments.
Distribution costs remained flat at 15.4 per cent of revenue, driven by improved standard delivery services offset by investment into free return propositions in new territories.
Payroll and staff costs decreased by 10bps to 8.0 per cent of sales as a result of cost leveraging. Marketing costs decreased by 30bps to 5.0 per cent of sales driven by digital marketing efficiencies and a higher return on advertising spend.
Technology costs remained flat at 1.8 per cent of revenue. Other operating costs increased by 30bps to 4.1 per cent of revenue.