An aviation parts supplier has set up its own logistics and warehousing business named PalStore in a move to offer services beyond aviation.
Air & Ground Aviation, based near Hixon, Staffordshire, has recently undergone a complete warehouse refurbishment.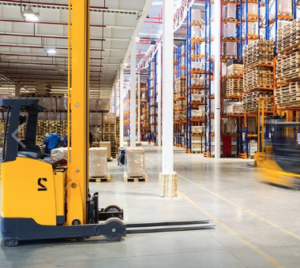 Director Ian Dodds said: "We wanted to maximise the capability of our storage and logistics services out into the UK, but we felt that the Air & Ground Aviation name is very aviation driven, and could send mixed signals. PalStore is exactly what the service is; Pallet Storage, meaning we can approach a much wider audience."
PalStore has existed as part of the business from the start, but now it has undergone a rebrand and been launched as a separate business to offer a more tailored approach to storage solutions, as well as picking and packing, and even arranging the transport of goods.
The warehouse refurbishment included creating a climate-controlled area, enabling customers with environmentally-sensitive goods to store their items hassle-free.
The logistics and warehousing service is now being offered to all third-party businesses, instead of just being limited to the aviation industry, and its success and reputation demanded an identity of its own.