The upcoming Logistics and Supply Chain conference will host a range of winners from the Logistics and Supply Chain Excellence Awards 2015.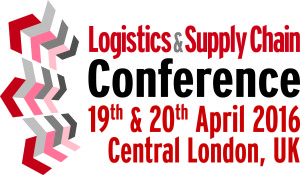 Guests will hear from Telefonica, winners of the Customer Service and Support category, Sourcing and Procurement winners Nottingham Trent University, as well as Supply Chain Operations champions National Grid PLC.
Diageo will be represented by Paula Sheils-Ryan, the consumer goods company's demand planning development manager. She will be talking about how important good training, support and progressing in the future is. Spirit Pub Company, who won last year's Environmental Improvement category, will be focussing on sustainable standards at the conference, which takes place on 19th and 20th April 2016 in Central London.
Other speakers at the event include Jan Jakubowski, head of international supply chain at Costa Coffee, who will be talking about achieving an international supply chain, and Carlsberg supply chain academy director Neil Bales, who will discuss the importance of people and sales and operation planning.
Lego's operations director Calum Lewis will ask the question: how accurate is forecasting, and how can it help manage the inventory and control costs?
Ocado, Debenhams, Nestlé, and Co-operative, as well as many others, will also be speaking at the conference.
Full details at: www.logisticsandsupplychainconference.co.uk