Black Friday has started quietly, with shoppers politely waiting in queues outside stores – a far cry from last year's unforeseen chaos. However, there have been reports of brawling in the US, and complaints about minor issues with Argos, JD Sports and Zara's websites this morning.
Parcel volumes also seem to be under control. Data management platform NeDespatch has found that in contrast to the Black Friday/Cyber Monday peak in 2014, there has been a steady growth of parcel volumes this year.
In terms of parcel distribution, today NeDespatch has seen orders per minute peaking at just under 1500, with an average of 500 since around 9am.
According to the data management platform, many retailers spreading out deals over a week long period has meant that the increase in parcel volume has been stable.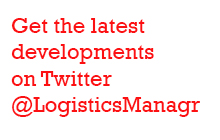 This Black Friday 'week' has found parcel volumes go up by 21 per cent in comparison to the beginning of November, and 40 per cent up from an average week.
NeDespatch has said that these figures may reflect retailers being more careful in planning, and thinking about the long-term benefits of spreading out deals.
Matthew Robertson, Commercial Director NeDespatch said:
"We are also generally seeing a different approach from retailers and parcel carriers this year, with most retailers seemingly more prepared for what's to come. Many retailers are providing a more dynamic approach to the peak shopping period, putting processes in place to manage peak times and to help order fulfilment run more smoothly – for example, some of our retailers are pushing click and collect at the online checkout, to help alleviate the strain on parcel carriers to deliver to individual homes.
"Overall, we are already seeing that retailers learnt their lesson from last year's 'twin tsunami', and this different approach could really improve the shopping experience for consumers and the pressure on businesses over this peak shopping weekend."