With 20 per cent of all custom expected to come from online shopping, Black Friday will "test even the most technologically and operationally advanced of retailers", according to Mike Danby, CEO of Advanced Supply Chain.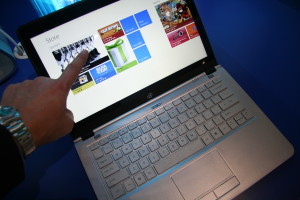 But Stephanie Dexter, director of operations at UPS UK, has said that the extension of Black Friday has previously diluted some of the impulse "buy now deals". She believes, based on earlier retail research, that sales volumes will be higher the day before Black Friday.
"We're now seeing more retailers extend these milestones from just one day into longer promotional periods, to better manage the volume of orders received," said Dexter. "In the 2016 season, UPS expects to deliver more than 700 million packages globally over the Black Friday and Christmas shopping periods alone, up 14 per cent from the peak delivery period in 2015 during which saw 630 million packages delivered."
UPS predicts that this year's volume will exceed that of last year's due to new product roll-outs and other changes in the e-commerce market. UPS will be hiring 1,300 seasonal employees to cope with higher demand over the festive period.
---
£1bn Black Friday products to be returned
According to retail data intelligence company Clear Returns, £1 billion of the £6 billion to be spent over the four-day shopping phenomenon will be returned by shoppers. The company said that this will tie up stock for three to four weeks in the "supply chain returns loop" – resulting in products not being back on sale at full price for the Christmas period.
"If retailers can understand at the moment of purchase if a customer will keep or return the items bought, it can change everything that happens next and returns are no longer about a salvage operation, but about helping direct stock and marketing messages to the customers who will buy more and keep on buying," said Vicky Brock, CEO of Clear Returns.