BluJay is sponsoring the Technology Innovation Award at the Supply Chain Excellence Awards which will take place on the on the 5th November 2019 at the London Hilton on Park Lane.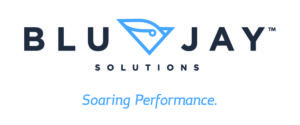 The technology innovation award looks for projects involving the use of IT, artificial intelligence, or other technology, in a new or innovative way, and that has quantifiable benefits to the operation of the organisation's supply chain. Examples could include IoT developments, uses of AI in logistics, M2M communications.
BluJay Solutions delivers supply chain software and services to the world's most progressive retailers, distributors, freight forwarders, manufacturers, and logistics service providers. Transforming supply chain logistics with the BluJay Global Trade Network, we enable customers to unlock the power of more than 40,000 universally connected partners. With BluJay, companies can achieve greater trade velocity, transform their supply chain economics for disruptive advantage, and see beyond the horizon to optimise their future in the global economy.
The entries deadline is the 29th of July. You can enter here or find out more information at www.supplychainexcellenceawards.co.uk